Responsive Service,
Compassionate Counsel
for you &
your family
A New Yorker Fighting for You Since 2008
Family Law & Divorce Attorney in New York City
Dealing with a legal issue can be stressful, especially when it involves your family. Having a compassionate attorney on your side can make a big difference. If you are in New York City, including Manhattan, Brooklyn, and the Bronx, and seek guidance in family law, give yourself peace of mind and a chance at starting a new chapter. Reach out to me at Law Office of Seth D. Schraier, P.C. for someone who will listen to your story, strive to protect your rights, and put you and your family first.
Why Choose Law Office
of Seth D. Schraier, P.C.?
Responsive Service
At my firm, you will speak directly with me. You don't have to go through a secretary or legal assistant to gain one-on-one legal guidance and start moving forward with your case.
Skilled Advocacy
I command a presence in the courtroom as an orator and an advocate for your best interests. Allow someone with a bedrock of knowledge and experience to help you protect what matters most.
Compassionate & Cost-Effective Counsel
I truly believe that helping you make the right decisions for you and your family will have an impact on generations to come. That's why I offer reasonable fees so that my services are accessible to everyone.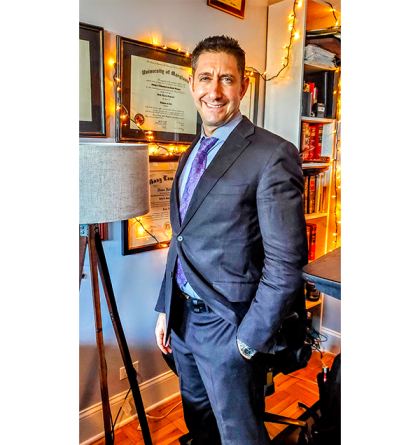 Seth D. Schraier
Attorney at Law
After studying politics, economics, and criminal justice as an undergraduate, I discovered that helping individuals and families was my niche. Since 2008, my family law practice affords me the opportunity to help families during some of the most stressful times in their lives, and seek favorable and sustainable results. I've been proud to help clients in New York City navigate their divorce, child custody, child support, and paternity matters as smoothly and efficiently as possible while ensuring their rights are upheld. If you live in Manhattan, Brooklyn, or anywhere else in New York City, turn to skilled legal counsel when so much is at stake for you and your loved ones.
MORE ABOUT ME
Professional, honest, dedicated are only a few words to describe Mr. Schraier. Seth was amazing. Not only did he take the time to understand and comprehend my case and what I was going through but his honesty is what will bring me back to him next time if needed in the future. He gave me great advice about my case.
E. Torres
Mr. Schraier is very much down to earth, but sharp and attentive. His fees were surprisingly reasonable...Mr. Schraier was able to convince the custodial parent to settle and successfully negotiated a favorable resolution.
Gabor
Professional. Smart. Thorough. I highly recommend him. Thanks again, Seth.
SAtisifed Client
I sat down with Seth to see if he would be able to help me. When it was time to go to court, he showed me what a great lawyer he was. I got the chance to have my kids again and to be able to talk with them.
​Cuauhtemoc
Impactful Advocacy For You & Your Family
Navigating your way through legal issues with your family can be incredibly frustrating. Family connections are among the most important relationships we have in life. When legal problems arise, we risk losing some of the relationships we value the most. At Law Office of Seth D. Schraier, P.C., I believe in providing quality, accessible legal services that are tailored to meet the individual needs of your unique situation. My goal is to help you find a resolution that prioritizes your needs and allows you to move forward as amicably as possible.
Whether you're looking for assistance with a complex divorce, a contentious child custody dispute, or post-judgment enforcement and modification, I'm ready to put your interests first. If you're looking to avoid a court battle, I'll do everything I can to work with both parties as we seek a resolution. If going to court is necessary, I will take charge.
In family law issues, there is often a heightened level of emotion and fear for the future. That is why divorce, child custody, alimony, and child support disputes require a steady hand at the wheel. When you work with a seasoned family law attorney, your best interests and your family's future will be the focus as we navigate rocky terrain together. You deserve to have a skilled family lawyer advocating for your needs and fighting for your right to peace of mind and a brighter future.
Since 2008, I've been focused on seeking fair and just outcomes for clients and their families all across New York City. If you live in Manhattan, Brooklyn, the Bronx, or anywhere else in NYC, trust in an attorney who is focused on what really matters: making an impact for you, your family, and your future. Schedule a free initial consultation to get started working toward a better tomorrow for you and your loved ones.